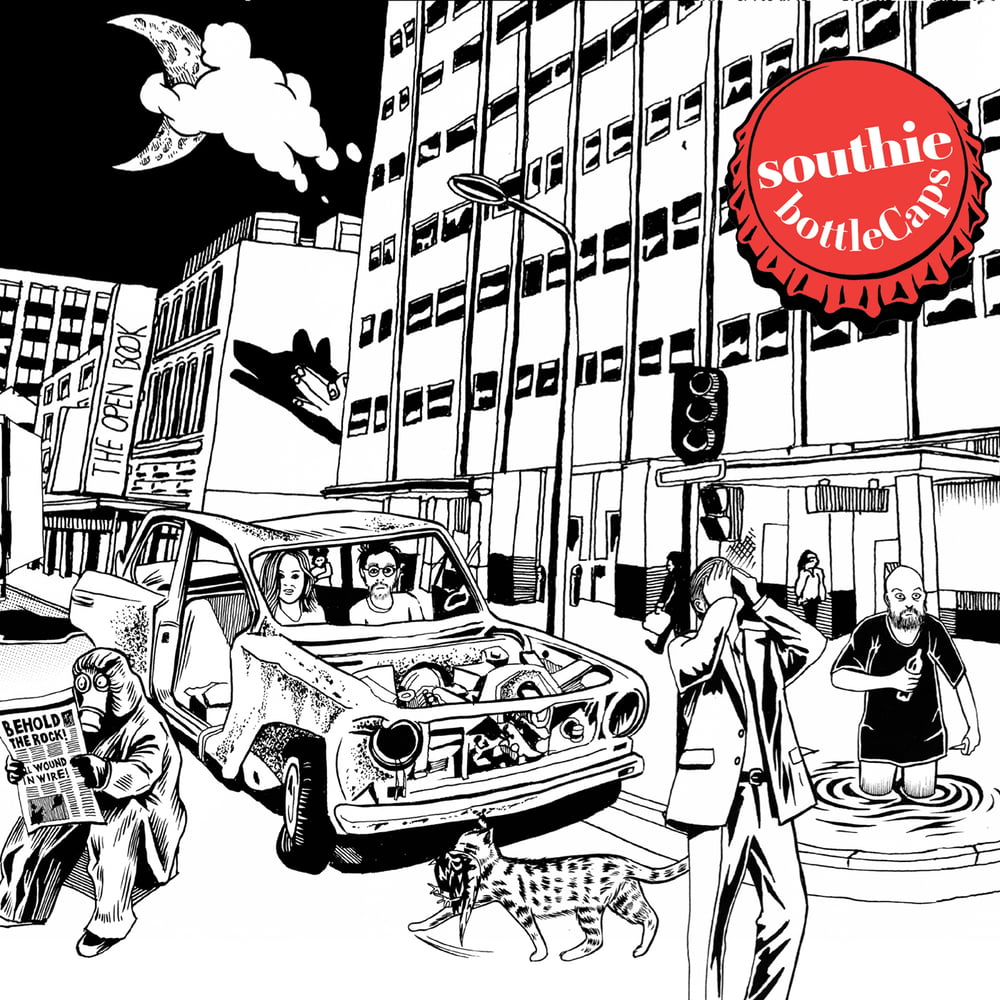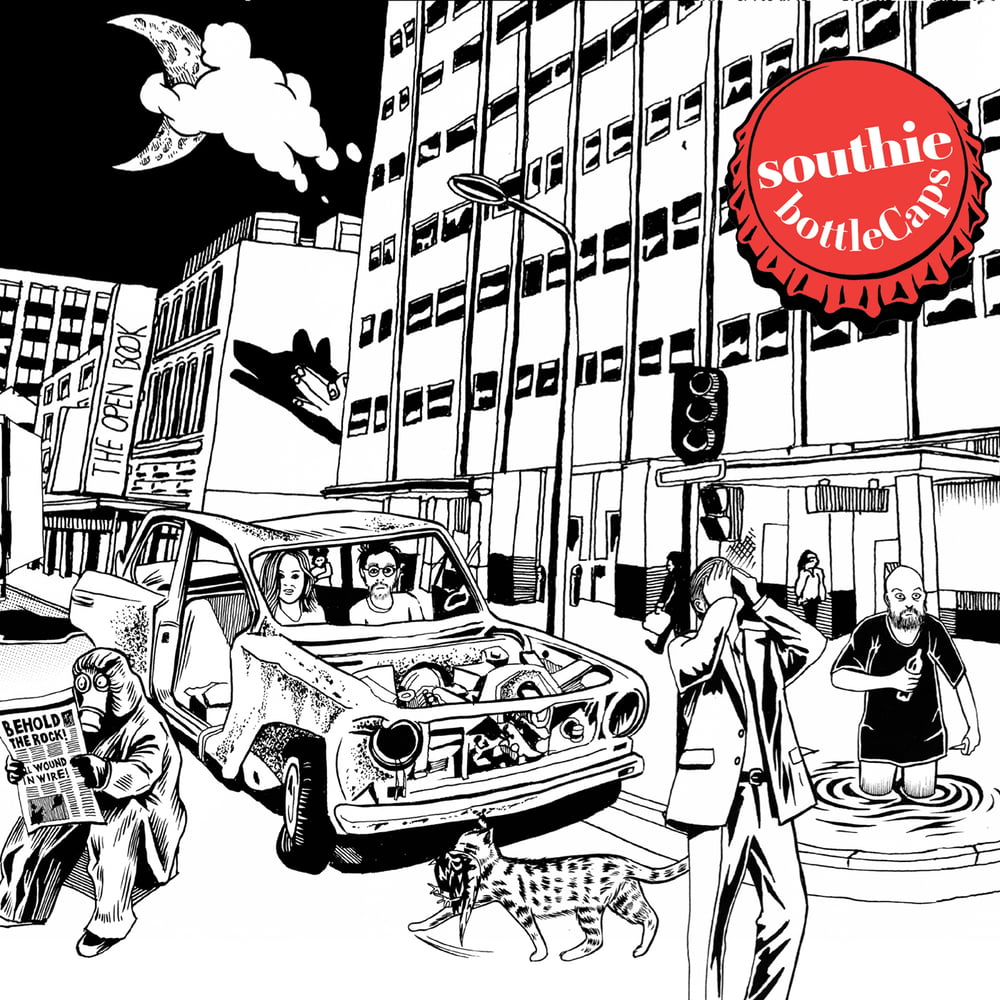 bottleCaps
$15.00
"posta-pop-alyptic indy rock"
So, say the world ends a little bit.
Maybe some things end more slowly than others.
Behold our debut album bottleCaps (the presumed unit of currency in such an ended world if Fallout is right) wrapped inside an impressive four-panel panoramic street scene by album artwork artist Yobkiss.
This is our debut album, packed full of songs about:
- David Schwimmer swimming his way home
- Winnie the Pooh waiting in the Hundred Acre Wood
- Cheat modes in videogames
- How to burn down Christmas trees
- and much more!
Bringing together the electric energy of synthesised sounds, the organic warmth of rich vocal harmonies and the relentless percussive pulse of indie-rock beats, we write anthems to call lost souls back home; to drag them tired and broken from the dark into tomorrow's light; to grip them by their shoulders, kiss their foreheads and tell them help is here.